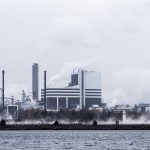 Originally the company was formed in 1986 to repair and service robotic and CNC equipment. Since its inception the company has grown steadily and along the way there has been a diversification of services and markets.
Founded in 1997, Technical Solutions 24 Seven, TS 247, prides itself on our "CAN DO ATTITUDE" from TS247 original starting point, which was the repair and service of electronic control systems, PLC and motor drives and these services are still a key part of Business today. It soon became apparent that not all equipment could be repaired, so modification and migration paths had to be developed to enable TS247 to not only supply and service equipment but also to ensure that our customers would be able to continue to remain in production with their installed equipment where the cost of replacing complete production lines was prohibitive.
So, by continuing our repair philosophy and having to support the growing customer base, TS247 moved into PLC, System integration and Migration. With now over 15 years' experience in delivering Software and PLCs as well as Hardware Solutions with visible and tangible benefits. Such as increased productivity and profitability; TS247 is now among the market leaders in this field.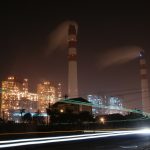 As we strived to provide the best possible service, TS247 also realised that we could not only concentrate on the control system but also that we needed to assist clients on the actual process equipment and the automation side of the process as TS247 now also includes Drive Systems, Control and Instrumentation, Electro‐Mechanical Systems and Process Engineering services.
Throughout the 1990s and 2000s, TS247 expertise started to expand out of the automotive high-volume car market into other industries. Of which many are blue chip companies but with the same philosophy of 24 hours, 7 days a week engineering support in Control, Instrumentation Power & Distribution, Automation Process Systems and Software Engineering. With an increased prospective on safety systems and hazardous areas, we continued to position ourselves on the leading edge of technology allowing us to maintain its position in a variety of industries including Oil & Gas, Automotive, Food, Aerospace, Power Generation and Utilities.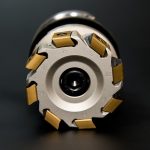 TS247 has many Engineering disciplines:- Electrical, Mechanical, Project Management, Software Engineering, Electro‐Mechanical, Mechanical Draft, Cad engineers, Electrical Designers, Piping and Instrument Engineers with, in house NDT experts with qualification from NVQ level 2 through to Meng and CEng Engineers our future is bright. Even today as we face other demanding environments in obsolescence and cost, TS247 still maintains the core standards as we have since 1997 in a safe working environment.
Engineering excellence – Process understanding
Fast and reliable service – Quality and value
TS 247 – There is always a SOLUTION